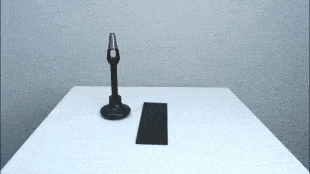 AstroHandlocher 6mm
17,85 Euro
Best.Nr. PUNCH
Der AstroHandlocher besteht aus einem Locheisen aus hochfestem Werkzeugstahl und einem Plastik­griff. Je nach Anwendung und Papierart kann der Handlocher ein vollständiges Loch oder ein nahezu vollständige Loch erzeugen.
Anwendung: Positionieren Sie beiligenende Gummimatte unter die Horoskopzeichnung. Setzen Sie die Spitze des Lochers auf die Markierung der Zeichnung. Drehen mit leichtem Druck den Locher mit einer 1/4 bis 1/2 Drehung in das Papier ein. Je nach Papier, Druck und Drehung wird ein Loch erzeugt. Alternativ: Halten Sie mit einer Hand den Schaft des Loches an der Postion fest und schlagen Sie mit der anderen Hand auf den Knauf. Je nach Schlagkraft wird ein vollständiges Loch erzeugt.
AstroPaper Punch 6mm - 1/4"
17.85 euros
Best.Nr. PUNCH
AstroPaper punch and drill is made of high-strength tool steel and a plastic handle. Depending on the application and type of paper, the hand punch can produce a complete hole or a nearly complete hole.
Application: Position enclosed rubber mat under the chart drawing. Place the tip of the punch on the mark of the drawing. With light pressure, rotate the punch 1/4 to 1/2 turn into the paper. Depending on the paper, pressure and rotation, a hole will be created. Alternatively, hold the shaft in place with one hand and strike the handle with the other hand. Depending on the impact force, a complete hole is created.